Branded and Personalized Physician Communications
Increase Your Referrals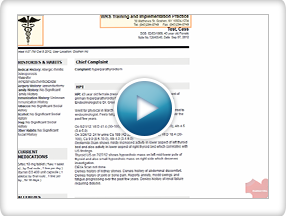 To ensure that your practice is set up for success, it's important to portray your professionalism and your services to the providers in your network. When a sloppy or disorganized note is faxed, it reflects poorly on you.
WRS automatically creates well-organized, professional encounter notes that are prominently branded with your logo, name and address and support your practice marketing. You can easily send a note from within your usual workflow – with a click of the mouse.
How you are perceived by your community is vital to your success. By incorporating WRS into your workflow, you can demonstrate your professionalism and create positive perceptions that support your practice goals and can help you grow your referral network.