EMR Connectivity Made Simple

Join the Platform, Get Connected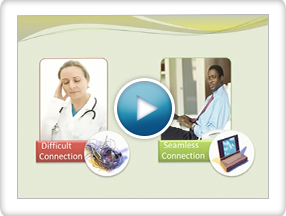 We live in a linked world and accessing those critical connections has never been more important. But connecting in the correct way can mean the difference between a management headache and seamless data availability. WRS Health users only need to login and start using the platform to be instantly connected to labs, pharmacies, hospitals and health information exchanges....it's that easy.
In contrast, on-premises software requires an in-house network administrator to ensure the correct implementation, maintenance and update of your connections. With on-premises software, these connections typically change or break-down one-by-one over time.
WRS Health web-based EMR was built on a web-native service oriented architecture designed to connect with all other health information systems. Our powerful interface engine permits messaging using HL-7, X-12, DICOM, CSV, XML and many other message formats. As a result, users of the WRS Health platform have access to the largest library of Health IT connections in the industry.