5 Million Hits per Day – 16,000 Database Inquires per Second.
Challenge
WRS Health (WRS) is an award-winning, CCHIT certified, web based electronic medical records (EMR) & Practice Management System for physicians. WRS Health is on a tear in the electronic medical records (EMR) arena. The company needed to implement a cost-effective, reliable and easy to maintain IT infrastructure that would meet the needs of its exploding physician client base.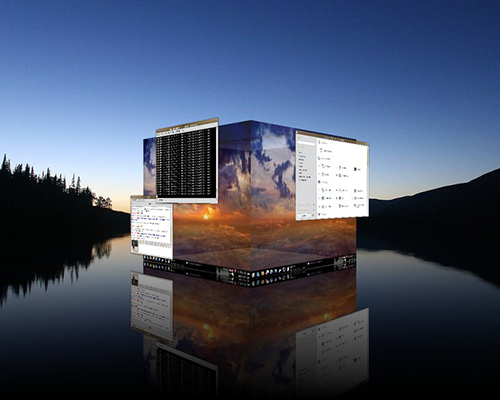 Solution
Five years ago WRS Health tapped Canonical, a company that works with the open-source community to deliver Ubuntu, one of the world's premier free software platforms as its operating system vendor for all of its servers in its data center. Ubuntu Server helped to streamline WRS Health business operations. Six month releases are intended to ensure that companies have the latest technology. Ubuntu Server transformed WRS Health IT environment quickly with seamless integration and rock solid security. Ubuntu assists in quickly deploying new servers and services. Ubuntu also helps companies save on operating system and server software and ensures companies make the most of their server resources with virtualization technologies. Self-service IT provides companies with more control over their businesses. Ubuntu Cloud infrastructure helps companies grow or shrink computing capacity to meet the changing needs of their applications.
Business Needs
"As WRS Health' physician client base continues to grow exponentially, I am confident that WRS Health will be able to handle many multiples of its current usage, as well as projected growth for the next few years," said Brad Hall, WRS Health Systems Administrator. He added, "Because WRS Health tapped Canonical's Ubuntu Server, WRS Health servers have absolutely no problem handling five million peak hits per day and peak database queries of 16,000 per second. Even with bandwidth requirements doubling every year, WRS Health doesn't have any doubts that Ubuntu will be able to handle the load," said Hall.
Emphasizing that WRS Health is a cloud EMR and practice management software system that was built with open source tools, Hall said, "WRS Health is built on a LAMP stack of Linux, Apache, MySQL and PHP. We also conform to all standards advocated by the federal government through the National Health Information Infrastructure. Messaging standards include: HL7 for clinical data, X12 for financial transactions and EDI, NCPDP for ERx, DICOM for medical images, and IEEE standards for device integration. Data standards include CPT for coding and order identifiers, ICD-9CM and ICD-10CM for diagnosis coding, data mapping to LOINC and SNOMED for clinical terminology and the National Drug Code standards for medication and prescription data. Because WRS is an Electronic Medical Record and Practice Management system subscribing to open source principals, we do not use proprietary closed systems or standards within the WRS Health platform. Physician clients are ensured interoperability and the ability to connect to other systems, lasting data standards that are not based on a single vendor and a platform for system scalability and growth."
For many physician practices, implementing and using state-of-the-art technology is the 800-pound gorilla in the room. Physicians may be skeptical of the latest technology. They need to run their medical practices efficiently and without worrying about the possibility of down time. "With LAMP architecture running on Ubuntu Servers, WRS Health has maintained above 99.95% uptime for two years running. We never need to worry about stability issues with the operating system. It's been rock solid. Some of our machines have had uptimes longer than one year, and they only get restarted for hardware issues," asserted Hall.
Thanks to Ubuntu, WRS Health can deploy servers quickly and easily without worrying about licenses and extra bookkeeping. Finally, Hall summed up the benefits of Ubuntu for WRS Health in these words: "Ubuntu greatly simplifies management, especially when we are pressed for time to get hardware into production quickly as WRS Health physician client business expands."