Dependability. Trust. Timeliness. Nagios Monitoring Solution and WRS Health Unparalleled 99.99% Uptime
Challenge
Dependability. Trust. Timely notification of critical issues instantaneously. In the current burgeoning healthcare market, physicians expect their web based electronic medical records (EMR) system to deliver these crucial capabilities. 
As the leading cloud EMR & Practice Management System for physicians' offices, a myriad of doctors rely on WRS Health to work efficiently without a glitch.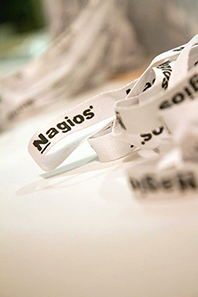 Solution
Five years ago WRS Health tapped Canonical, Nagios Enterprises, a leader in enterprise-grade Open Source Monitoring to ensure that WRS Health is notified immediately if a problem occurs so that we can address the issue without hesitation. "Nagios is an integral part of our infrastructure. By immediately notifying WRS of a service outage, our team is able to rectify the issue before our customers and end users experience any problems," said Brad Hall, WRS Health Systems Administrator.
Benefits
Pointing out that WRS Health needed to partner with an expert in providing notification of rapidly scaling infrastructures, Hall said WRS Health is tapping Nagios for Nagios, Nagios Plugins, NRPE, and custom monitoring scripts. Hall emphasized that Nagios is flexible enough to conform to WRS Health specific needs to meet the demands of the burgeoning healthcare market that WRS Health serves--a market that has grown by more than 10,000 users in just a few years. 
"Nagios enables WRS Health to decide the sensitivity of the monitors. We run a clustered database system that is very sensitive to any delays in replication. Whenever the database is even two seconds out of sync, Nagios will contact us via e-mail and instant message," said Hall.
Business Needs
Implementing Nagios as a monitoring tool allows WRS Health to create its own custom monitoring scripts to keep track of any aspect of the system, a capability which is essential to physicians in today's healthcare arena. "With monitoring systems, trust is the central issue. If you can't trust your system monitor, you can never sleep at night. Nagios has worked perfectly every time," concluded Hall.