Vtiger CRM Software Helps Manage WRS Health Explosive Sales and Marketing Success
Challenge
WRS Health, the leading web based electronic medical records (EMR) and Practice Management System for physicians' offices needed a powerful online customer relationship management (CRM) software tool to optimize sales and marketing and to improve its physicians' customer experiences. WRS Health wanted to provides its sales and marketing staff with a software solution so they could more efficiently and effectively generate and quantify leads, turn leads into customers and better serve physician customers.
Solution
Vtiger's CRM software enables WRS Health to increase sales of its cloud EMR software and practice management software system among physicians by automating manual sales and marketing tasks, improving current and potential customer experiences, and providing managers with critical information to help them understand and further develop their businesses.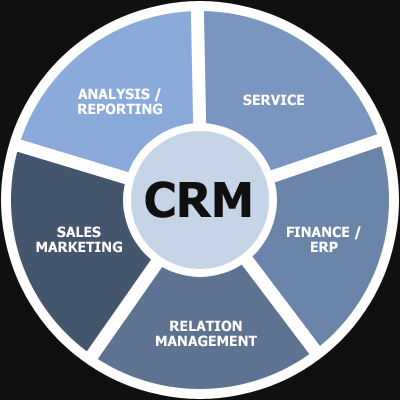 "We've worked with thousands of businesses over the last six years to build, refine, and deliver what is now considered one of the most dynamic and customizable CRM solutions with the lowest cost of ownership available today. We can do this because we keep our software open source. This has allowed us to channel the creative and developmental skills of thousands of unique businesses, designers and developers to build the most effective combination of CRM tools, and deliver the best of it through an easy to use, feature-rich, cloud CRM. Thousands of businesses use our CRM suite as a powerful business tool for managing and optimizing their marketing, sales, and support activities," said Kieran Kay, vtiger's marketing manager.
Benefits
As the leading web based electronic medical records (EMR) and Practice Management System for physicians' offices, WRS Health uses vtiger's CRM software for multiple functions. "We use it to manage our sales process. All incoming leads go into vtiger. We assign leads to our sales team. Once the sales leads become clients and physicians purchase WRS Health EMR and practice management software we use vtiger to manage the account support," said Jeff Hirsch, WRS Health Chief Operating Officer.
Hirsch continued, "A physician can log in and ask a question or report a problem with WRS Health software. Vtiger is a very important tool for WRS Health, from trying to acquire physician clients to management of physician clients. We needed a single tool to manage our sales and marketing and client support and to automate that and use the same platform to manage our customers. It provides continuity and seamlessness of data."
Business Needs
In terms of automation, when physicians visit WRS Health website and they are interested in the cloud system, they can fill out a form on the web. This information gets directly automated to vtiger and WRS Health sales process starts immediately.  When someone calls WRS Health and asks questions about the system, this information gets logged into vtiger's automation. Once a physician practice becomes a WRS Health client and they have a question, they can ask the question online from WRS software, explained Hirsch.
WRS Health also uses vtiger's reporting and analysis capability for its EHR and practice management software physician clients. "WRS Health can also see from a sales perspective what is working and what is not working and if we need to make adjustments to our sales process. With vtiger's customer support reporting capability we can see how many questions each physician practice has. WRS Health can gauge physicians' overall satisfaction with WRS through vtiger's customer support reporting capability," asserted Hirsch.
Emphasizing that WRS Health sales team's goal is to convert leads to opportunities and maximize customer lifetime values, Kay said, "As physician customers are guided through each sales stage, WRS sales people can update the physician's CRM records with information on how they are responding. It helps WRS Health sales staff optimize their sales strategies and generates metrics and performance indicators for forecasting and operations improvement. Once a physician customer enters into a general agreement with WRS Health, he or she is converted in vtiger from a lead to a contact, representing an organization. The physicians are then given access to personalized support portals where they can submit issues, share relevant documents, see interaction histories and research solutions to problems they are experiencing that WRS Health has solved for other customers. It's a self service portal with a knowledge base tool that builds itself organically. The additional support data adds to the pool of information accessible by vtiger's reporting and analytics module for the management's ultimate use in driving business improvement."