Web Access to Your Key Performance Indicators

Secure and Complete Control of Your Practice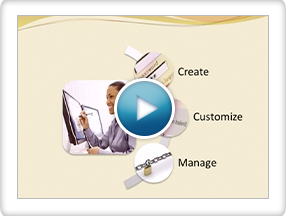 Practice data is only as secure as the controls and architecture of the system in which it resides. With WRS you do not have to trade convenience of 24/7 EMR web access for security and control of your practice data.
WRS offers a powerful suite of administrative functions along with the highest security certifications in the EMR industry. These offer you the ultimate in access and connectivity…coupled with peace of mind.
Administrative Setup & Control
WRS web-based EMR keeps the power to manage your practice directly in your hands. Administrative controls give you the ability to create, customize and manage functions such as: staff IDs and passwords, user permissions, and time/day restrictions for access.
In addition, a selection of activity logs, daily co-pay collection and workflow reports keep you posted on front desk activities, collections and data security. You always know the who, what and where of everyone accessing your practice data.
WRS knows that no two practices' setup needs are exactly the same. We offer a collection of premier administrative tools to address customization needs in scheduling, billing and Electronic Medical Record workflow.